I have added the motor mounts and painted the frame with Black Hammerite.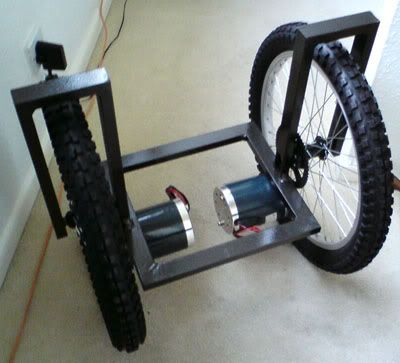 A great thing about having the platform below the wheel axis is the inherant stability, evident by the fact that it stands by itself!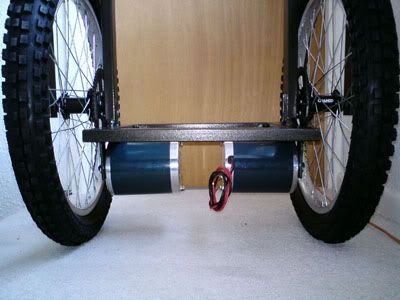 The ground clearance is pretty good too!
Now I take a break from frame building and focus on the electronics.